In the last blog post, I talked about a FACT: light is the essential element in creating a photograph. Now I want to discuss how to make pretty pictures with some cool Decorative lights & lighting effects.
The first time I visited Chicago was in Nov 2015. I was mesmerized by the beauty of Downtown Chicago in a way that the weather was not bothering me even though it was freaking cold! I wanted to stay out and enjoy the beauty; Everywhere was decorated with Christmas lights, and the city had a great vibe. Actually, I couldn't resist and eventually moved to this beautiful city in 2016.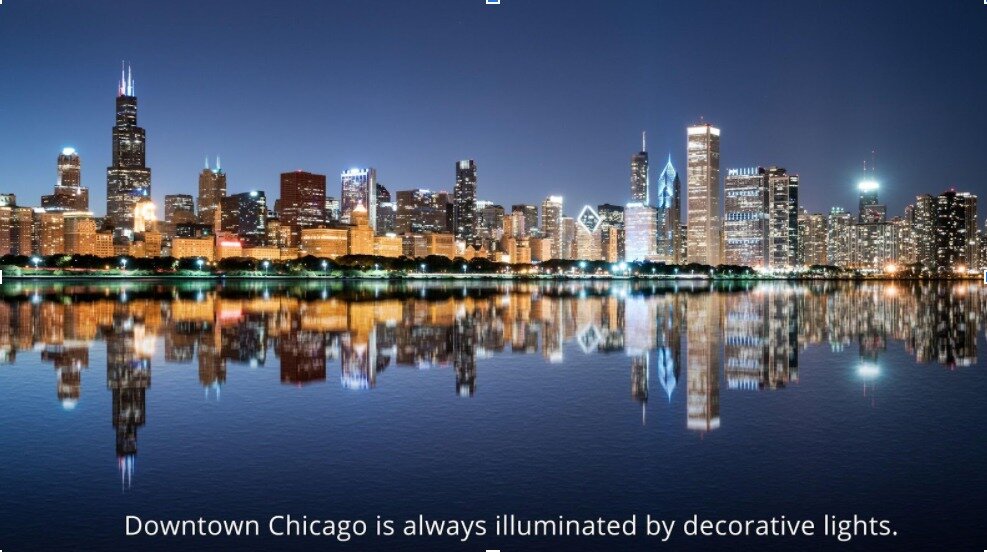 BTW, on the first visit, I had the chance to meet the best Chicago wedding photographers who eventually convinced me in moving to Chicago. Apparently, wedding photography in Chicago is greatly evolved and profound compared to other cities in the US.
"I am forever chasing light. Light turns the ordinary into the magical."
— Trent Parke (an Australian photographer)
Adding Decorative lights to a composition creates depth, draws the eyes around the picture, and produces visual balance and harmony.
For the night photography sessions, I always bring a flash. I adjust my camera based on the ambient lights and then use the flash to lighten up my subject (couple).
Another way to tastefully adding cool lighting effects to the picture is by holding my cellphone underneath my lens and create a reflection of the main subject with the light surrounding it. This will be a great way to incorporate lights into the composition. String lights are my favorite element in these situations.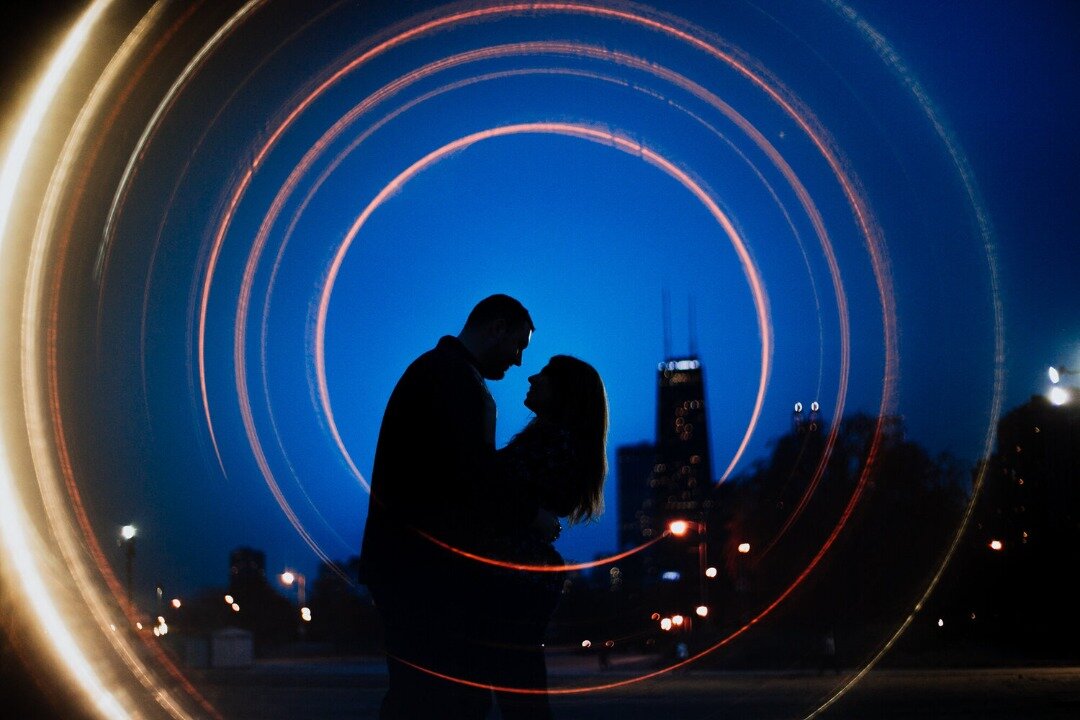 Prism also makes the same reflection effect that I usually like to use at the church to magnify the beauty of the colorful stained glasses.
Another cool technique is called the Ring of Fire! When I have a direct light towards my camera, such as the sun or simply a chandelier, I place a copper tube right close to my lens to create circle reflections that frame my subject.
If there is not any straight light towards my camera and I want to create such an effect, then I put my flash behind the couple, facing my camera. The sudden light hits the inner surface of the copper tube and creates Rings of Fire!
I try to take advantage of Decorative lights in my photographs, but not all photo sessions can take place during the holiday season, however, we are lucky to live in one of the most vibrant cities in the US.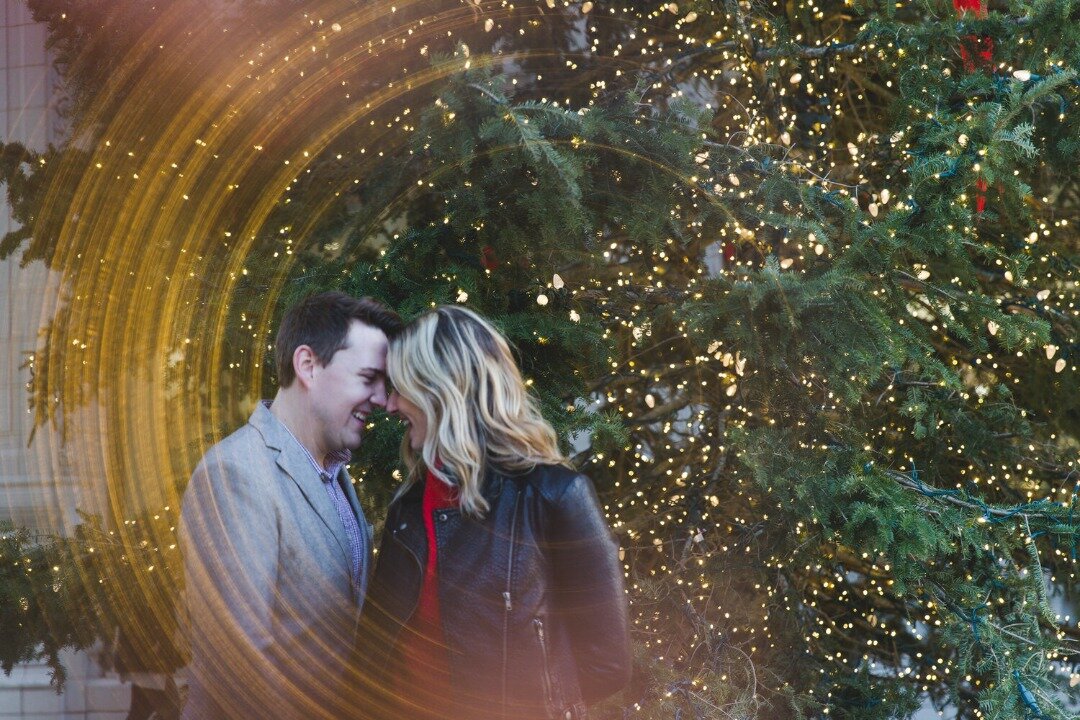 one of my favorite places to photograph my clients is in front of the Chicago Theatre, decorated with marquee lights.
other locations in Chicago that have similar lighting options are:
Music Box Theatre
Goodman Theatre
Morse Theater
Nederlander Theater
Biograph Theater
Oak Park Lake Theater
Palmer House Hotel
and many more 🙂
———————————-
contact me if you are a Chicago-loving couple and would like to incorporate these city elements into your engagement or wedding pictures 🙂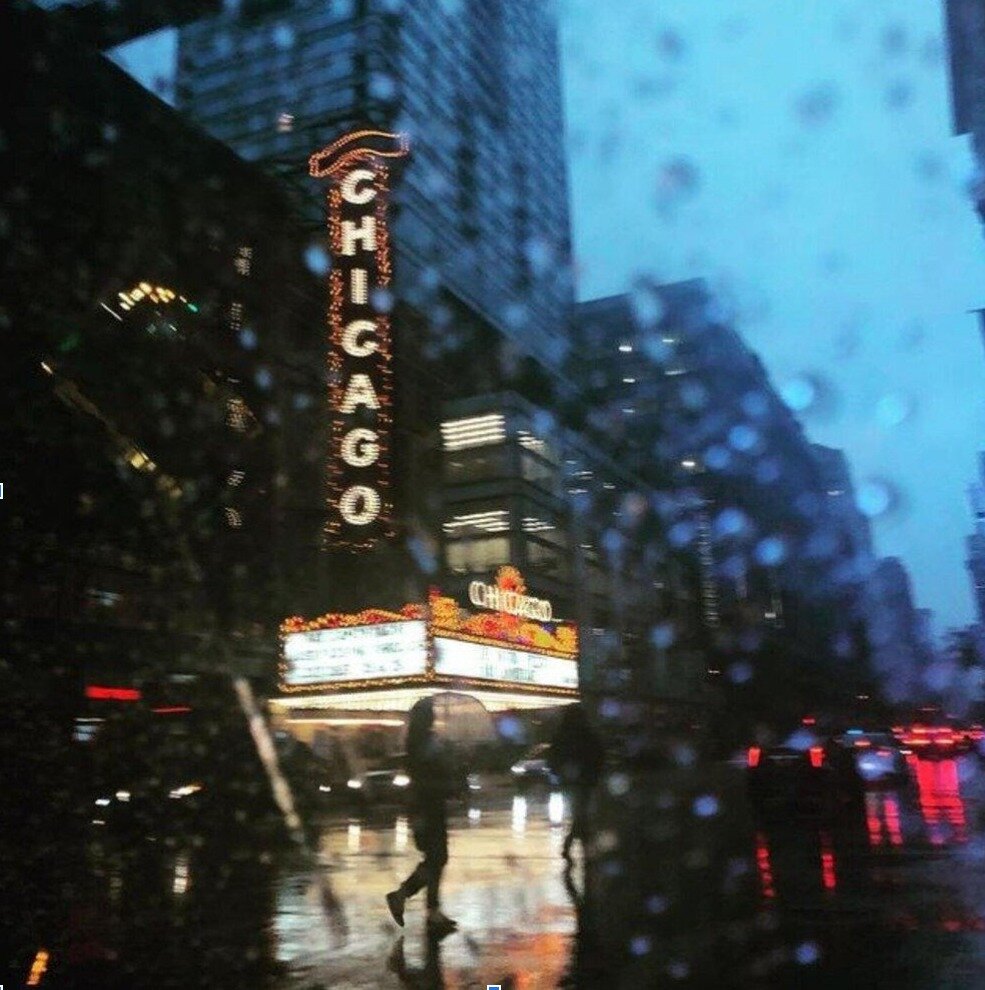 I am a professional Chicago wedding photographer specializing in lifestyle, documentary and storytelling photography. I am based in Chicago but willing to travel for destination weddings as I love to explore new places. The joy of creating something unique and irreplaceable makes me passionate about my job. My main goal is to portray each couple's wedding story by capturing the detailed moments and emotions during their special day.